Mexican Fan Palm, 20 fresh seeds
Code:

Washingtonia robusta seeds

Weight:
Washingtonia robusta seeds, Mexican Fan Palm 20 fresh seeds
These seeds were collected from the oldest Washingtonia robusta palms, growing in Bulgaria. The two trees were planted by us in 2001 with 3 metres of trunk. They have been protected each winter and since then they grown additional 6 metres of trunk. This is how they were looking on December 18 2015, right before we started protecting them. One of the palms was transplanted in spring a few meters away due to the restaurant's new building construnction.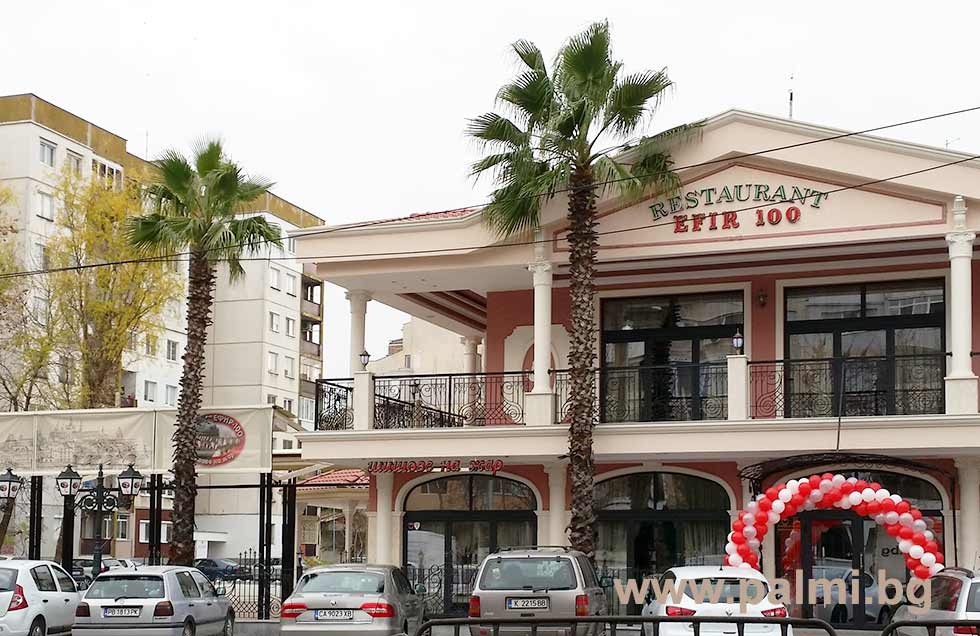 Estimated Shipping
to Plovdiv starts at
€8.45
To a place in Bulgaria starts at
€8.45
Delivery to EU zone starts at
€48.12
Quick Buy (domestic orders only!)
Just 4 fields to fill in
(Quick Buy option is for orders from Bulgaria only! If you are ordering from another country, please add the item to your cart and then finalize the order!)
We will contact you to finalize the order
Botanical family:

USDA zone:

Sun exposure:

Soil pH+:

Water need:

In Open Ground:

Date of collecting the seeds: